Untitled DocumentAfter Nikki Reed and Paul McDonald confirmed their engagement, they are preparing their wedding. Obviously Reed and McDonald are head over heels in love.
Nikki Reed is an American film and television actress, and screenwriter. She became famous in 2003, after the release of the film Thirteen, for which she co-wrote the screenplay. Reed has since appeared in several films, including Lords of Dogtown and Mini's First Time. She also portrays Rosalie Hale in The Twilight Saga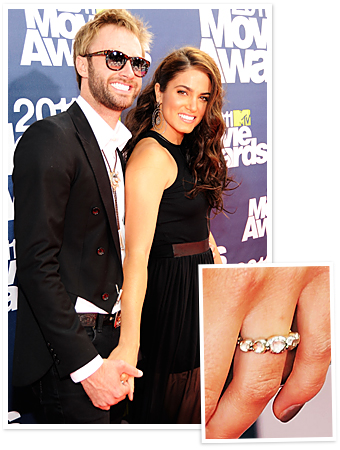 She met Paul McDonald on the red carpet at the premiere of Red Riding Hood in March 2011. The gentleman is a singer-songwriter and season 10 American Idol contestant. The moment they met was broadcast on an American Idol episode as part of a segment that showed the contestants attending the premiere. They soon began dating, and set up the romantic relationship not long after. At the MTV Movie Awards on June 5, 2011, Reed was photographed wearing what appeared to be an engagement ring. The public guess they were engaged but they didn't claim an official announcement until McDonald confirmed that they were engaged and that they were planning the wedding in the interview of June of 2011.
In the "Twilight" starlet at Sunday's Teen Choice Awards, Reed informed us that her fiancé is actually taking controlling the wedding planning duties. She said; "He's doing a lot of it. He's, like, taking control," Reed said with a laugh. "He sits with his computer in between songs and is kind of on a roll with everything."
In MTV News, McDonald said that he never expected to be getting hitched at age 26. While wedding is one of those things we don't expect, he changed his mind when he met Reed, his goddess.